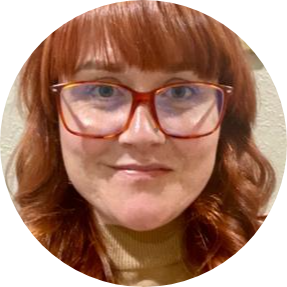 Kelly is passionate about working with children and helping kids build greater confidence and a deeper understanding of and appreciation for the world around them. She brings a range of experience in teaching in both group and individual settings, allowing her to identify students' unique strengths and weaknesses and effectively support them in mastering new concepts and skills. 
Kelly earned her Master's degree in Teaching English to Speakers of Other Languages from Cal State LA, and went on to teach English as a Second Language (ESL) at Idyllwild Arts Academy. She also has experience working as an Applied Behavior Analysis (ABA) specialist. Inspired by these professional experiences, Kelly believes that being able to customize a student's curricular experience according to their individual strengths, weaknesses, learning styles, and interests is critical in providing students with optimal instruction. She brings all her experience and enthusiasm into every small-group and one-on-one setting she works in, and is constantly working to find ways to create engaging and meaningful experiences for her students. 
What languages do you speak?
"English and a little bit of French and Spanish (but I'm trying to improve my Spanish now because my husband is Colombian and many of his family members don't speak English)."
Why do you teach?
"I teach because I am passionate about learning and love sharing my passion with others."
If you could have any superpower, what would it be and why?
"I think I'd choose to be able to teleport because I love experiencing other places and cultures."
What's your favorite food?
"I can't choose just one dish, but a few of my favorite cuisines are Thai, Indian, and Moroccan."
What's one item you can't live without?
"Glasses or contact lenses."
What three words would your students use to describe you?
"Kind, patient, curious."
What is your favorite book?
"It's a tie between 'One Hundred Years of Solitude,' 'The Unbeatable Lightness of Being,' and 'White Noise'"
What's your favorite place to visit in Los Angeles?
"Highland Park, Echo Park, Silver Lake, Los Feliz, or any of the beaches in Malibu."
What's your favorite breakfast food?
"It's a tie between shakshuka and chilaquiles."
Any secret talents?
"Singing, playing guitar, and cooking."
Are you a dog person, cat person, or both?
"Both!"