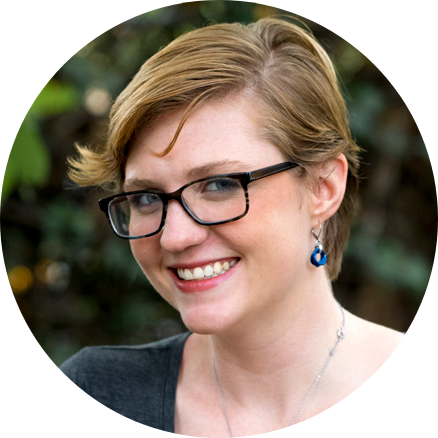 Keely  obtained her B.S. in Microbiology from Purdue University in 2010, followed by an M.S. in Microbiology, Immunology, and Molecular Genetics from UCLA in 2013. She served as a Tutor and a Teacher's Assistant throughout her time as an undergraduate and graduate student, where she developed a passion for helping students develop the skills they needed to reach their goals in notoriously challenging science and math classes. 
Keely has taught many students with a variety of learning profiles across academic subjects, working both in one-on-one settings and in the classroom setting. Keely is passionate about meeting the diverse needs of students, and aims to meet their individual needs both academically and emotionally. She enjoys working with neuro-diverse students and believes it is an honor to support students learning to harness the power of their unique minds. In her teaching, she seeks to help students engage deeply with their learning through discussion, experiments, writing, and projects.
What's your favorite subject to teach?
"Science" 
Why do you teach?
"I teach because I find learning fun and rewarding, and I think everyone should have the opportunity to enjoy learning."
What's your favorite food?
"Dark chocolate" 
What three words would your students use to describe you?
"Colorful, nerdy, kind."
What is your favorite book?
"The Fifth Season, N.K. Jemisin"
What's your favorite place to visit in Los Angeles?
"Any mountain top with a view of the ocean."
What's your favorite breakfast food?
"Blueberry pancakes."
Any secret talents?
"Tie dye!"
Are you a dog person, cat person, or both?
"Both!"